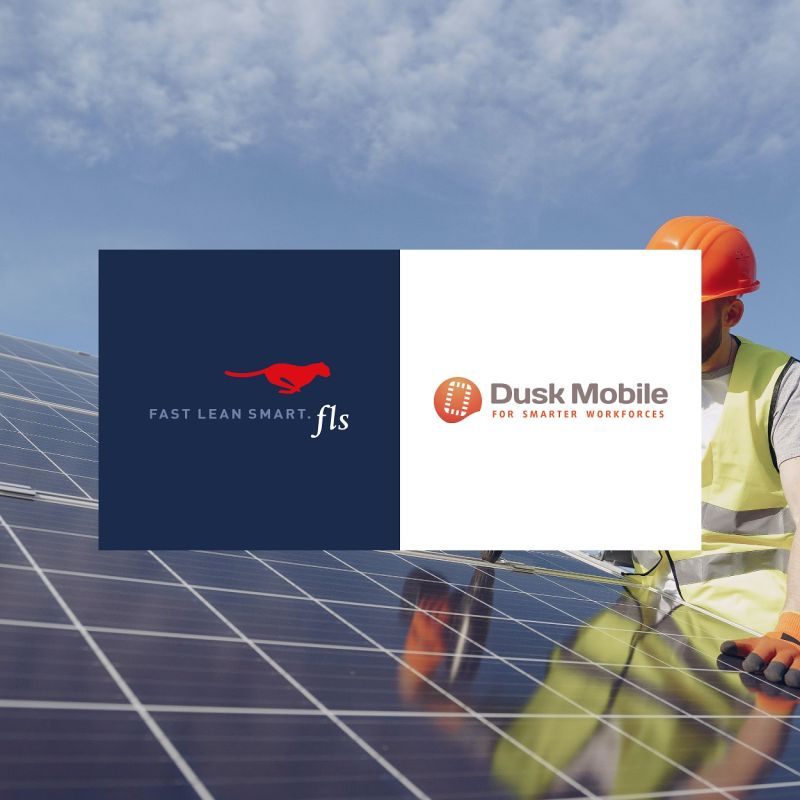 Dynamic Field Service Scheduling and IoT: Visibility and Automation
We're proud to work with the FLS – FAST LEAN SMART team and their powerful routing engine and IoT capability to enhance the Dusk IOP next generation field service management platform.
"Field workforce scheduling is becoming increasingly difficult. Managing jobs successfully means dealing with market forces: customer pressures (for an 'always on' service), through to cost inflation (across fuel, employees, and materials). An effort to balance these demands before the dispatch, have created cost and customer service risks." James Alex Waldron
Extending the data capture and connected automation features of the Dusk IOP with FLS VISITOUR dynamic field service scheduling gives regulated industries valuable new tools! Exceed your obligations, use the data to audit and report, and proceed with the confidence to retain skilled operatives through balanced workloads.
The Dusk IOP enables customers, suppliers, office and field staff to work seamlessly together. Configurable by business user teams to easily retrieve data from core systems. Then plan, schedule and automate workforce actions in real time.
We look forward to collectively welcoming new customers and continuing to work closely with our valued existing customers in Australia, the USA and the UK.
Dusk Mobile is a supplier to public sector and private organisations who have distributed workforces, helping them to realise the benefits of automation, optimisation and real time visibility.
More on our Next Generation Field Service Management platform can be found here and how we can help your business.
Try a 14 day free trial of our Intelligent Operations Platform and start seeing the benefits of automated workflows, informed decision making and a single, comprehensive view of your business in real time. Start collaborating today.
Start your free trial today
Not sure where to start? Request a demo from our team via the link:
Request a Demo
Or you just have some questions:
Email: mobile @ duskmobile.com
Phone: +61 (0)3 8679 2208