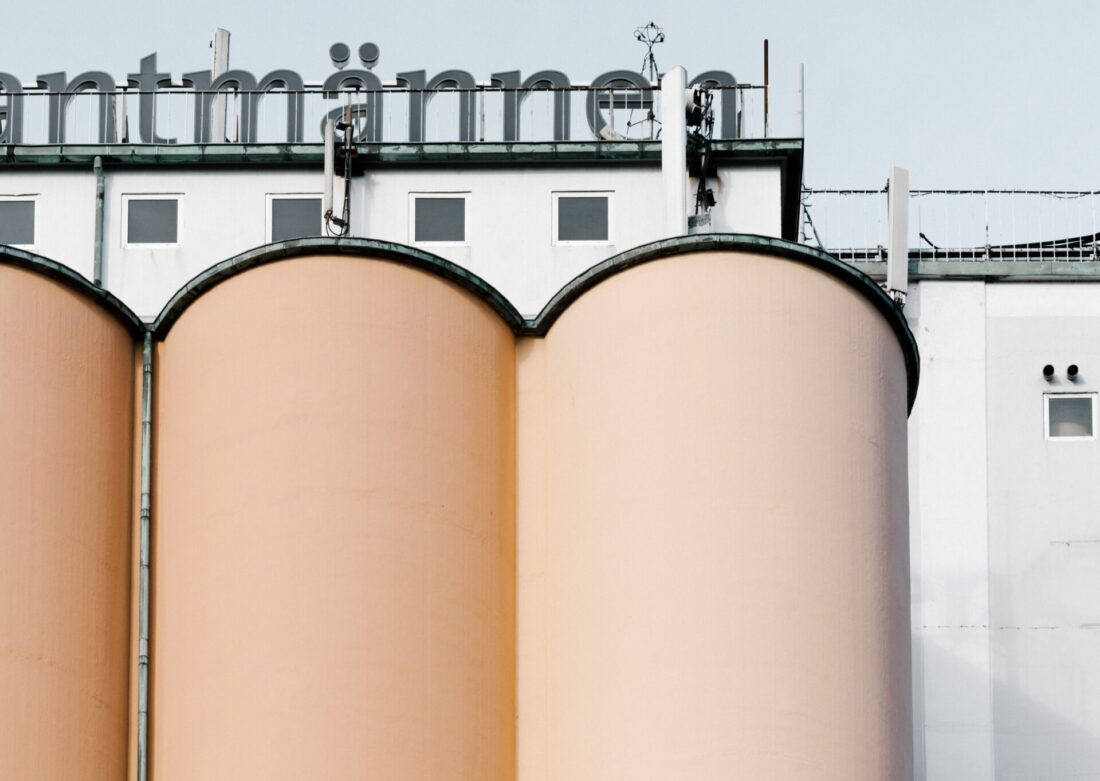 5 tips to eliminate workgroup silos in your business with smart software
Silos are one of the most consistent topics and pain points in our digital transformation conversations. Over the years, different models have been introduced to break these down between business units and departments, including placing IT staff within an operational business unit, creating a DevOps culture, introducing Agile development, assigning Business IT Managers and more.
A Dynatrace report of CIO's that "49% claim IT and business teams working in silos"
Pain from silos impacts on the process, the people and the technology which causes serious implications for project initiation and benefit realisation. Furthermore, silos have been shown to slow technology integration resulting in benefits that exist by bringing data sources together not being fully realised or missed completely.
"74% of CIOS are fed up with piecing data together from different tools to assess the impact of IT investment on the business" as reported by Dynatrace here
The introduction of data warehouses and data lakes goes a long way to analysing and reporting on data across silos but they aren't intended to be actionable. Likewise, dashboards and reports give powerful insights but actions come from emails, phone calls, in person or manual creation of follow on tasks.
So, what can be done about breaking down silos?
Silos aren't new, but a different approach to solving them is available, using platform technology. A platform has the luxury of being able to bring together silos of data and people within a business. Taking these different sources of information and presenting them "in a single pane of glass" for insight, collaboration, action and automation.
1. Cloud Capability – Scale Rapidly
Silos exist in all shapes and sizes in all business types. When reviewing the investment for a new technology to help remove silos, care should be taken to get the right fit. Sourcing software or services that are modelled on a utopia business future state can be very risky, limits early wins and defers ROI. Conversely investing a product that isn't able to expand with your business will cause problems as your success grows. A product that can start small and scale with your business is key to success using scalable secure architecture.
2. Prove/Disprove – Pay for what you Need
We live in the age of try before you buy, also known as a consumption based model. This is true also of business software. Large digital transformation programs have had mixed success with benefits delivery and today, business leaders are more cautious on large investments. Today, our customers want to use their internal teams to identify if a software product is going to deliver value before committing to it. Teams that are both operational and in IT. A strong product and a committed vendor will support this.
Real example – Dusk Mobile Customer – Siloed Replanning of Works.
A classic silo of multiple resource skillsets to carry out field works, across business functions existed in one of our customers. Duplicate roles existed and duplicate skills across business functions. The challenge in sharing these resources appeared to be just visibility into availability. Initial efforts had been made with some success but were typically reserved for situations of high demand.
After a short engagement to understand the challenges, it emerged replanning activities were behind the availability pain point. This was due to the high frequency of replanning occurring in day to day works. Dusk introduced IOP, a single platform with permission-based roles to act as a source of truth, connected back to their core systems with low change management requirements and easy to use user interface. The team showcased how replanning efforts could be done, including multi skilled teams. This was piloted on a specific work practice area over a 1 month period and following that success, it has now led to expansion to other work practice areas.
3. Collaboration – Bring People and Processes Together
Collaboration introduces efficiencies but it must be easy. Easy to setup views of data, easy change management and easy to use ongoing. Bringing people together virtually is easier than ever today and the same goes for systems. Application Programming Interfaces or API's help to consume information from different systems securely or uploading of sample datasets to validate is straight forward.
4. Change Management – Times have Changed
In 2021, your teams could be anywhere working virtually. Critical teams may be returning to offices but others may be virtual most of the time. This is where a different approach to Change Management needs to be taken and is more important than ever before. Classrooms blended with some in field training worked well before but now tailored videos, walkthroughs, self-service, chat and phone support are going to be more important. This is for desktop based roles and mobile users.
5. High Value ROI – Showcase Value Quickly and Easily
Start by looking across your business units at the areas with high customer touch points and the resources used to service those customers, including the replanning needed for those resources. Duplicate resources and skills from different business units and work types exist regularly from organic business growth. When validating a pilot, seek feedback from customers and staff before firming up the numbers for expansion.
Consider piloting a scenario where one business unit supports the other on a use case gathering field data or reporting on field activity. Currently they may work in parallel.
Discuss replanning activities with your Planners and Schedulers to learn about the frequency and challenges in doing this through an open forum, before piloting a work type using your existing data. Currently they may be working outside your ERP tool.
Our experience shows integrating silos of parallel business units to deliver the highest value return.
Takeaway Tip
Collaboration in your organisation can start today with a tactical but strategically scalable solution, such as the Intelligent Operations Platform (IOP) from Dusk Mobile. For breaking down silos, the IOP is an industry leading collaborative work management platform. It connects your staff on any device, any time and in any location. Integrate your favourite products quickly and easily for real time collaboration amongst your teams.
Automating work functions and delivering a connected experience has never been easier and achieving productivity improvements can start tomorrow.
A great Workforce Management software solution that includes a Program management tool, Dusk IOP provides you with an easy way to build automation into your daily work management processes. The creation and management of your business should be via a user-friendly 'No Code' – allowing your business users to maintain and evolve the digitization without the need for additional IT or development costs.
Avoid solutions that increase support overheads on your IT department to maintain them, or (worse still) embed a dependency on the provider to deliver ongoing additional professional services to continue servicing your evolving needs.
So how do you get started? Speak to the team at Dusk about our experience in delivering dynamic workforce management software to your business. Using bite size deliverables and incremental change, your business can transform progressively. Clean, secure integration with a polished user interface to design and build your baseline quickly.
This leads to improved productivity and visibility for your workforce. Connect to your existing systems to create Customer 360 view that can be shared between all authorised parties.
If you'd like to find out more on visibility, consistent messaging, workflows, automation with project management and easy integration for your teams or business, get in touch today with our friendly team.
Any questions, our community is here to help in the Support & Updates area!
Try a 14 day free trial of our Intelligent Operations Platform and start seeing the benefits of automated workflows, informed decision making and a single, comprehensive view of your business in real time. Start collaborating today.
Start your free trial today
Not sure where to start? Request a demo from our team via the link:
Request a Demo
Or you just have some questions:
Email: mobile @ duskmobile.com
Phone: +61 (0)3 8679 2208
Other posts you may find useful:
Tactical but Strategic – Progressively introduce technology change to your office teams and field crews
5 benefits of accessing your information from one data platform
3 areas to introduce and maintain collaboration in your workplace