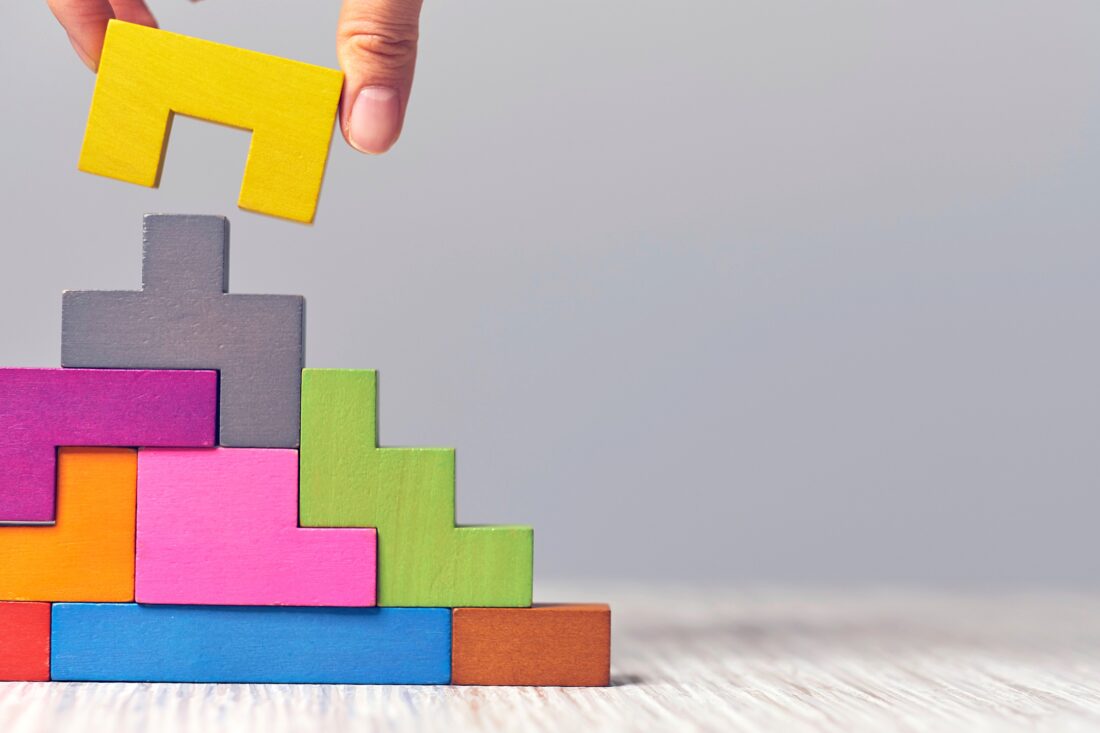 How can a Low Code Application Platform (LCAP) help grow your business?
Gartner reports that the growth of Low Code application platforms has been driven in part by COVID-19 and the need for remote development but also the need for hyperautomation and digital disruptions that have been occurring. With a 2021 market increase of 22.6% over 2020 and up nearly 30% from 2020, through 2022 LCAP's are surging. The Gartner classification of Low Code Application Platforms (LCAP) also includes No Code, as many complex tooling configuration tasks are no code but still require specialist skills. More here
So, how can a Low Code Application Platform, help your business?
Remote Development
As teams became more distributed at the start of the pandemic, the growth of Citizen Developers increased. These are women and men in the business, typically within teams responsible for business operations. Technology to support these functions needs to be business user friendly to setup and run with little to no help from IT. Functions where low code technology can be introduced includes field data collection with mobile forms, workflow automation and approvals.
Hyperautomation
This is the term given to identify, vet and automate as many approved business and IT processes as possible. This area of business was increasing in popularly prior to the pandemic but is another area of business that has seen increased focus.
The Citizen Developer and Business Technologist roles have grown in number and capability in the last 10+ years. As organisations also intentionally structure business operations to include technology roles, these roles will only increase.
Digital Disruptions
As competition in the market increases, organisations need to find a constantly moving "edge". Using low code technology as a driver, organisations can rapidly enable processes and offer value added services with little to no assistance from IT. As the prevalence of consumer smart devices increased in the market, behind it came the demands on technology staff to deliver enhanced experiences on mobile. From apps to connecting back into corporate systems, workflows to dashboards and more. This gradually built up a backlog, which low code technology has successfully relieved some of.
Resourcing
Companies the world over have faced a battle for tech talent in the last few years. Whether it is finding the right skills or paying for the right skills, the result has been the same, a shortage. Low Code Application Platforms go some way to address this by providing a digital toolset to business users who are the best people to understand their process and digitize it.
Retain Existing Technical Investment
Technology isn't cheap and your organisation has probably invested significantly and over a period of years, to get to where you are. Replacing this is not done lightly, so new technology that can complement and connect to existing products enables an easier path to introduce a digital process.
Transform without a Transformation Program
Transformation programs were all the rage 5 years ago with big budgets, big teams and inherently, risks. Low Code Application Platforms allow your business to grow at their pace. This could be a single Citizen Developer sitting in one of your business units building out a process and then heading out to the field to validate it with a team. This approach minimises risks and budget to deliver outcomes.
Attract and retain talent
While tech talent, particularly with specific skillsets has proven challenging to secure, other digital native people are more readily available. These are people who have grown up with a device in their hand.
Where to from here?
Be clear on the use case(s) you're looking to solve with a low code application platform. Is this a team or small business unit and a few workflows or are you looking to digitize medium to large processes at an organisation level? Knowing this at the start will help with selecting a scalable and functionality fit product.
What additional costs are involved. Beyond user licences, are there costs for connectors to third party tools, support, add on's and how are customisations priced. A product with simple clear pricing that lets you forecast growth and calculate ROI is a must. Additionally to the product investment is the hardware. Can existing hardware be retained or does this also need to be upgraded.
And finally assign ongoing ownership of the product. This helps with knowledge sharing between staff and teams, training, security and data management. It also helps reduce the risk of anyone in the business jumping in and incurring licence costs while digitising ad hoc processes.
Takeaway Tip
The Dusk IOP is about accessibility for all. If you're using MS Excel or paper to manage your workforce planning and scheduling, see how easy it is to move to the Dusk IOP and then deliver value quickly.
Bring your projects and field jobs to life in just a few steps, then automate workflows saving even more time.
Collaboration in your organisation can start today with a tactical but strategically scalable solution, such as the Dusk Intelligent Operations Platform (Dusk IOP) from Dusk Mobile. For breaking down silos, the Dusk IOP is an industry leading next generation field service management platform. It connects your staff on any device, any time and in any location. Integrate your favourite products quickly and easily for real time collaboration amongst your teams.
Automating work functions and delivering a connected experience has never been easier today and achieving productivity improvements can start tomorrow.
A strong next generation field service management (FSM) platform that includes program management through to complex field jobs, the Dusk IOP provides you with a straightforward way to build automation into your daily work management processes. The creation and management of your business should be via user-friendly 'No Code' technology, allowing your business users to maintain and evolve the digitization without the need for additional IT or development costs.
Avoid solutions that increase support overheads on your IT department to maintain them, or (worse still) embed a dependency on the provider to deliver ongoing additional professional services to continue servicing your evolving needs.
So how do you get started? Speak to the team at Dusk about our experience in delivering dynamic field service management software. Using bite size deliverables and incremental change, your business can transform progressively. Clean, secure integration with a polished user interface to design and build your baseline quickly.
This leads to improved productivity and visibility for your workforce along with consistent messaging and workflow automation. Connect to your existing systems to create a customer 360 view that can be shared between all authorised parties.
Any questions, our community is here to help in the Support & Updates area!
References
Try a 14 day free trial of the Dusk IOP and start seeing the benefits of automated workflows, informed decision making and a single, comprehensive view of your business in real time. Start collaborating today.
Start your free trial today
Not sure where to start? Request a demo from our team via the button:
Request a Demo
Or you just have some questions:
Email: mobile @ duskmobile.com
Phone: 03 8679 2208
Other posts you may find useful:
Tactical but Strategic – Progressively introduce technology change to your office teams and field crews
5 benefits of accessing your information from one data platform
3 areas to introduce and maintain collaboration in your workplace