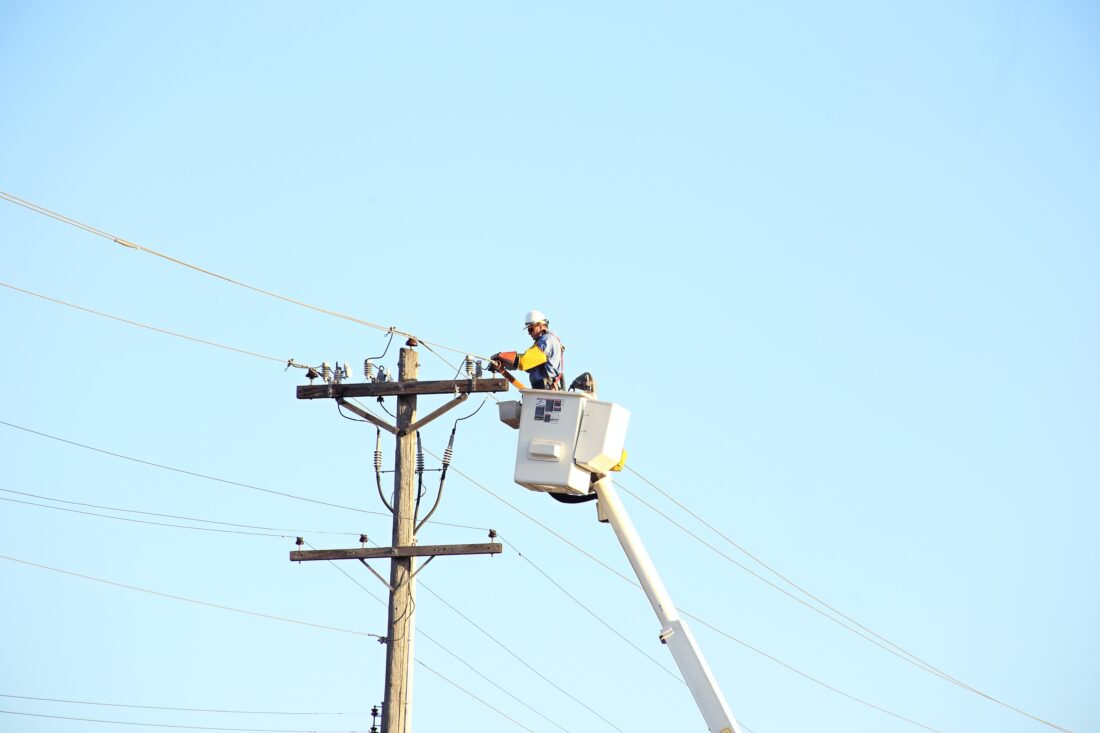 The benefits of self-sufficiency for field service management teams
Traditional planning and scheduling of field-based work saw jobs and tasks issued to women and men for completion. Based on the size and type of job, this could have been via 2-way radio, then mobile phones or paper job packs collected from an office on the day of the work.
Times have changed and technology solutions are more accessible than ever before due to improved web-based tools. The smart phone tide of the last decade has lifted billions of people around the world into proficient digital users. This rising tide has driven a demand by staff to do more in the workplace with technology, particularly in the field.
So, how can you support your staff to do more?
Start by empowering your staff. The women and men in the field are experts at what they do with 30 and 40 year field based tenures not uncommon around the world. Uber has capitalised on a number of successful concepts, which has led to the phrase being coined of "uberisation". One of these is the ability to choose work from the smart phone app through self-service.
Uber drivers look for the next job to complete and your field staff can do the same. With your field staff, this could be work that isn't due for another 4 weeks but rather than waste a return visit, it can be completed while in the vicinity on other work.
What are the benefits of field force self-service with additional work?
In short, many!
Reducing costs – This includes truck rolls and skilled labour. If you have the staff and equipment in the area, it makes sense to utilize them if you can do safely.
Feeling valued – Your field staff are experts and while some are happy to receive scheduled work each day, in discussions with our customers, others value a degree of autonomy.
Customer impacts and reputation – This could be negative from utility outages occurring twice or more in quick succession or positive by bringing forward planned work or deliveries.
Increased profitability – By looking in the vicinity for upcoming work, costs are reduced. This can be extended to include optimised use of materials beyond point one above.
Safety – If the planned work can't be completed for any reason, such as bad weather, choosing other local work that can be safely completed means staff and equipment can still be utilised.
Creating value – What else can be captured onsite or locally at the time of other visits? This could be replacing electrical equipment but observing vegetation pruning or another electrical asset in need of maintenance ahead of its planned date. It could be picking up an item from one customer but also picking up an additional item for another supplier from the same customer.
Return on Investment – Typically this is short. The reason being, most of the information is already available and change is concentrated on technical functionality to "pull" or "request" jobs along with training in this new functionality.
Introducing AI – Empowering your field staff could be as straight forward as showing upcoming work around them by coloured pin on a map and letting them choose. It could go beyond this though and based on the frequency and type of work, proactively suggest options to your field staff to choose from or accept.
How can you get started with field self-service?
As with anything, what gets measured gets improved. Dashboards and KPI's are key.
The right type of technology is important; however, it is safe to say that if your field service management team are working well already, you have well-oiled smart devices and data to build on.
IoT sensors integrated to your field service management software drive further value and optimise onsite location visits.
Connect to more core systems directly or indirectly through software.
Collaborate with internal teams across your lines of business. Bringing your office and field staff together along with IT will ensure everyone is on the same path forward.
Takeaway Tip
The Dusk IOP is about accessibility for all. If you're using MS Excel or paper to manage your workforce planning and scheduling, see how easy it is to move to the Dusk IOP and then deliver value.
Bring your projects and field jobs to life in just a few steps.
Collaboration in your organisation can start today with a tactical but strategically scalable solution, such as the Dusk Intelligent Operations Platform (Dusk IOP) from Dusk Mobile. For breaking down silos, the Dusk IOP is an industry leading collaborative workforce management platform. It connects your staff on any device, any time and in any location. Integrate your favourite products quickly and easily for real time collaboration amongst your teams.
Automating work functions and delivering a connected experience has never been easier today and achieving productivity improvements can start tomorrow.
A great workforce management (WFM) software solution that includes program management through to complex field jobs, the Dusk IOP provides you with a straightforward way to build automation into your daily work management processes. The creation and management of your business should be via user-friendly 'No Code' technology, allowing your business users to maintain and evolve the digitization without the need for additional IT or development costs.
Avoid solutions that increase support overheads on your IT department to maintain them, or (worse still) embed a dependency on the provider to deliver ongoing additional professional services to continue servicing your evolving needs.
So how do you get started? Speak to the team at Dusk about our experience in delivering dynamic workforce management software to your business. Using bite size deliverables and incremental change, your business can transform progressively. Clean, secure integration with a polished user interface to design and build your baseline quickly.
This leads to improved productivity and visibility for your workforce. Connect to your existing systems to create a Customer 360 view that can be shared between all authorised parties.
If you'd like to find out more on visibility, consistent messaging, workflows, automation with project management and easy integration for your teams or business, get in touch today with our friendly team.
Any questions, our community is here to help in the Support & Updates area!
Try a 14 day free trial of the Dusk IOP and start seeing the benefits of automated workflows, informed decision making and a single, comprehensive view of your business in real time. Start collaborating today.
Start your free trial today
Not sure where to start? Request a demo from our team via the button:
Request a Demo
Or you just have some questions:
Email: mobile @ duskmobile.com
Phone: 03 8679 2208
Other posts you may find useful:
Tactical but Strategic – Progressively introduce technology change to your office teams and field crews
5 benefits of accessing your information from one data platform
3 areas to introduce and maintain collaboration in your workplace