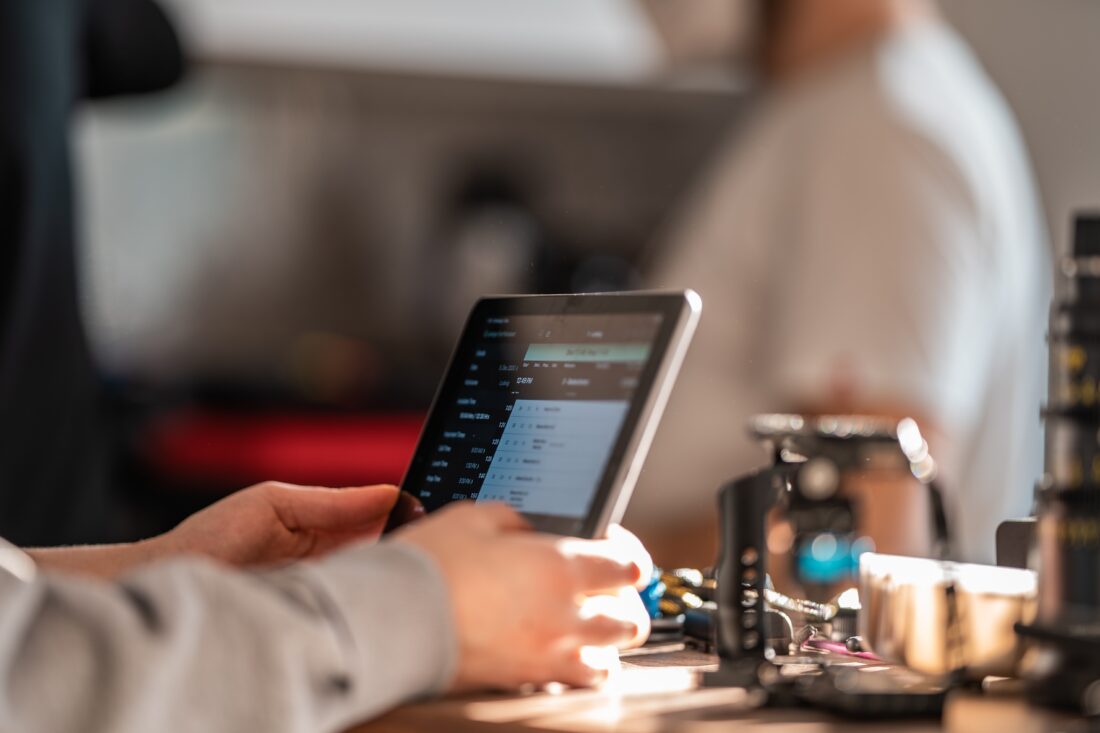 What is next generation field service management and how can it help you?
What is next generation field service management software?
We define it as the ability to work with these technologies, that have become mainstream in business since circa 2018 onwards.
Field Service Management (FSM) software has been well known for around 20 years now. In the early days the solutions were a combination of thick client or very basic web interfaces, with most of the heavy lifting performed in the system of record, such as an Enterprise Resource Planning (ERP) tool, and then packaged up in the FSM product. Some products had mobile software and others facilitated printed documents for the field.
This evolved over the years and products become more powerful as computer processing power increased, with many staying as thick clients. Remote access was handled through third party software.
A move to the web based field service management really started in earnest in the early 2010's with some vendors making the leap and others not making it. This timed nicely with the introduction of the smart phone. Suddenly staff expected to do more with smartphones and this decade defined what could be done on a smartphone. The capability of the smartphone meant more information could be captured, online/offline could be handled and the processing power of these devices was far greater than had been seen before.
As smartphones became, smarter, and functionality increased, this naturally fed from consumer applications into the business world. The onus is now on the field service management vendors to deliver capability to use this functionality. Introducing next generation field service management.
But what is this functionality?
API's – Hybrid Integration
We have more access to data than ever before. Historical data to see what was done, why something was done and data to build models from. However, accessing that data via a field service management platform is the key to success here. FSM platforms that have been designed "API first" facilitate a more straight forward connection to these data sources, reducing IT involvement and high costs. A report from Vanson Bourne in 2021 on API's, integrations and microservices indicated that:
55% of responders saw improved productivity/time saving,
49% saw greater visibility across the organization
40% saw costs reduced long term
86% agree that without the use of API's, organisations would be working in silos
Internet of Things (IoT)
An industry that has exploded on the consumer market during the last 5 years. Smart speakers, TV's and home automation are almost defacto in some parts of the world. In the business world, this industry has grown significantly and forecast to more than double between 2021 and 2026. These include devices that monitor flow, weather stations, noise, can turn and off remotely plus more. Full article on growth forecasts here.
Augmented Reality (AR) & Virtual Reality (VR)
Those who have come across this industry, likely know it from gaming or the Facebook acquisition of Oculus VR in 2014 or perhaps even Pokémon Go when it was launched in 2016.
As with any technology, it finds its way into the workplace eventually and early days, it can be a solution looking for a problem. Eventually though, it finds a niche and in some cases becomes mainstream. Business examples of these technologies include remote service and training, onsite support, safety training and remote assistance.
Workflow Automation
This capability has prevailed more in the business area than the consumer, perhaps because the word "work" sits in the name! Similar to business rules that have been around for many years, these offer a more personalized method. A good example is someone in an office who wants to digitize a process, such as sending a report out to their team or their customer. Using Workflow Automation, they can create this flow themselves and even put criteria against it that must be met.
Drag 'n' Drop or "No-code"
This concept was around in the thick client days and is still relatively new for web browser based tools. It enables business users and those with limited technology to build forms for apps, design workflows, dispatch jobs and much more. Using a simple drag 'n' drop concept in a web browser.
Artificial Intelligence (AI) and Machine Learning (ML)
More businesses are wanting to utilize this and, in some cases, needing to. AI can be summarized as smart machines and the simulation of human thinking and behavior. ML is more the subset of AI for computers to utilize data and learn from it without being programmed. The use cases are varied and fascinating. Examples include identifying patterns for predicting when something might happen such as asset failure, based on historical data. Additional information can be fed in to further refine results over time.
Optimisation
This has been around for many years, pre next generation field service management. However, it was based on largely static rules such as skills, shifts, equipment, location etc. This worked well and still does. The next generation is a continuous learning model with intra-day optimisation as field jobs need to be refined for different reasons and in some cases autonomously running.
Summary
Next generation field service management needs to both be able to access these technologies and have them in their own technology stack. This delivers benefits including increased productivity, ease of use, reduction in costs and increased customer service. In some cases the savings are significant especially where travel, labour and penalties are concerned.
Takeaway Tip
The Dusk IOP is about accessibility for all. If you're using MS Excel or paper to manage your workforce planning and scheduling, see how easy it is to move to the Dusk IOP and then deliver value quickly.
Bring your projects and field jobs to life in just a few steps.
Collaboration in your organisation can start today with a tactical but strategically scalable solution, such as the Dusk Intelligent Operations Platform (Dusk IOP) from Dusk Mobile. For breaking down silos, the Dusk IOP is an industry leading next generation field service management platform. It connects your staff on any device, any time and in any location. Integrate your favourite products quickly and easily for real time collaboration amongst your teams.
Automating work functions and delivering a connected experience has never been easier today and achieving productivity improvements can start tomorrow.
A great field service management (FSM) platform solution that includes program management through to complex field jobs, the Dusk IOP provides you with a straightforward way to build automation into your daily work management processes. The creation and management of your business should be via user-friendly 'No Code' technology, allowing your business users to maintain and evolve the digitization without the need for additional IT or development costs.
Avoid solutions that increase support overheads on your IT department to maintain them, or (worse still) embed a dependency on the provider to deliver ongoing additional professional services to continue servicing your evolving needs.
So how do you get started? Speak to the team at Dusk about our experience in delivering dynamic field service management software. Using bite size deliverables and incremental change, your business can transform progressively. Clean, secure integration with a polished user interface to design and build your baseline quickly.
This leads to improved productivity and visibility for your workforce. Connect to your existing systems to create a customer 360 view that can be shared between all authorised parties.
If you'd like to find out more on visibility, consistent messaging, workflows, automation with project management and easy integration for your teams or business, get in touch today with our friendly team.
Any questions, our community is here to help in the Support & Updates area!
Try a 14 day free trial of the Dusk IOP and start seeing the benefits of automated workflows, informed decision making and a single, comprehensive view of your business in real time. Start collaborating today.
Start your free trial today
Not sure where to start? Request a demo from our team via the button:
Request a Demo
Or you just have some questions:
Email: mobile @ duskmobile.com
Phone: 03 8679 2208
Other posts you may find useful:
Tactical but Strategic – Progressively introduce technology change to your office teams and field crews
5 benefits of accessing your information from one data platform
3 areas to introduce and maintain collaboration in your workplace