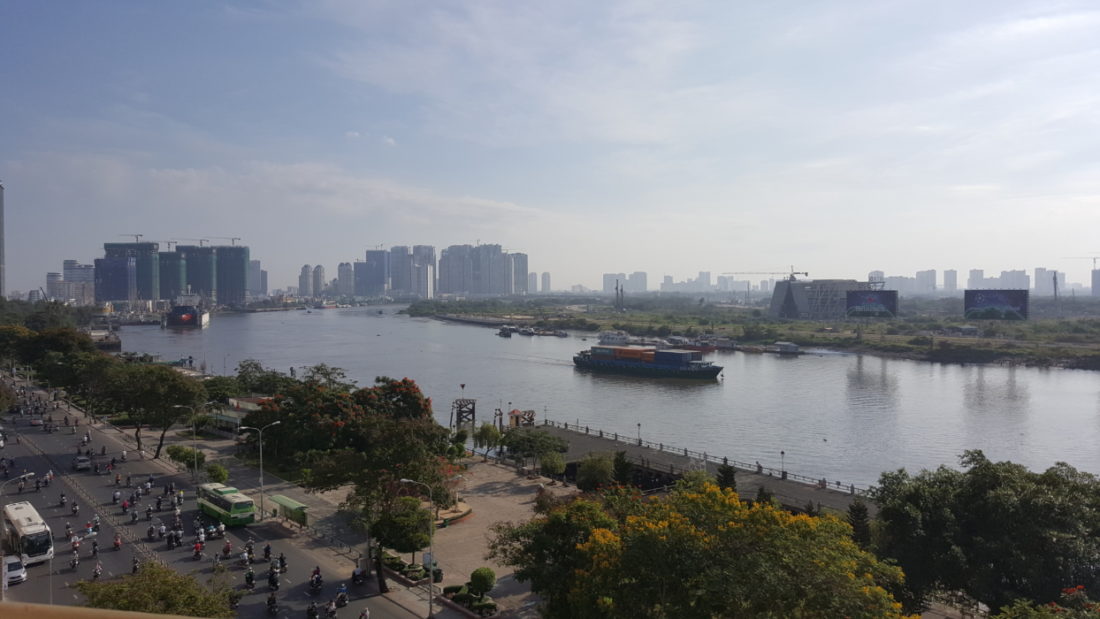 Dusk Mobile – March 2017 Blog Post
Mobility Strategy Engagement
Dusk recently completed a mobile strategy deliverable for a large client in NSW as part of the mobility strategy engagement. Using our proprietary tool kit, Dusk worked with the client on a journey of self-assessment for digital transformation through facilitating workshops and engaging different areas of their business, to arrive at a landing on where their maturity was across both the business and IT.
The outworking was a phased approach to mobile enablement through a foundational initiative and onto a number of productivity deliverables.
Vietnam Trip
Most of Dusk's software developers are based offshore, for those that haven't worked with us before.
We use a variety of technologies to communicate between our onshore team and our customers, to create a near seamless experience. Even with this, we are still a firm believer in making the time to work together in person.
Alan recently returned from a few days with our offshore team to work through our next quarter planning and in flight projects
Dusk Schedulr
A new range of enhancements have been added to Schedulr, the Dusk inspection and scheduling tool including route optimization and new features on both the adjoining mobile apps on both iOS and Android. A range of API's to integrate to other systems based on customer demand form part of the library for all to access.
For those that haven't seen or used it, talk to our team about a demo.
AirWatch Proof of Concept (POC) project
Over the last 6 weeks the team have delivered another successful Proof Of Concept AirWatch environment, including the latest features of AirWatch 9.0. Using the POC, the customer has been able to take their stakeholders on a journey of raising awareness of the technology along with validating a number of technical pre-requisites ahead of a production deployment.
Talk to our team about the Dusk AirWatch POC offering on +61 (0)3 9913 6300 or mobile@duskmobile.com
Dusk Website changes – SaaS products
Some exciting changes are afoot with the Dusk website. Acknowledging the number of enquiries we receive for our SaaS products, we are building out a "Try" and "Buy" function to enable prospects conduct a test drive. A 30 day trial will be offered with the products through the Dusk website, upon sign up. From there our customers can easily convert that trial into a production setup through a monthly subscription service via credit card. This also enables our customers to manage their own licenses, that can be increased or decreased as required. https://duskmobile.com/software-solutions/
FixedViewService Apps & Portal
Working closely with the automotive industry, Dusk built the DoodleQuote Apps on iOS and Android (http://doodlequote.com) for a customer as a joint venture. Launched earlier this year, this digital transformation project is aimed at removing all paper in the quoting process along with upselling products and services.
A phase 2 followed with API integration and some smart technology enabling image recognition, audio and video to be used. Workflows have been implemented for management approval and reporting.
This product is seeing excellent traction in the market with 3 automotive brands adopting it under their own corporate branding for use within their national stores.
Digital Recontracting
Two further clients have taken this product to validate and have provided valuable feedback on it. The team at both Dusk and at the clients are working through prioritizing these features based on demand.
The product enables businesses to digitally recontract their customers with minimal touch, with traction being seen in the high volume, low value transaction organisations.
Find out more at: http://digitalrecontracting.com
Company Updates
New Team Members
We welcome 2 new onshore team members with another 2 roles advertised currently on http://seek.com.au. Our offshore team has increased by 1 already this year and plans to relocate another onshore, from his existing offshore base. We also had an intern with us also for a number of weeks, who worked well with our team. Welcome!
Overseas Expansion Plans
Planning is well underway for our UK entity with a soft launch planned in Q3 2017. We have been working with the Victorian State Government ICT team on overseas planning, who have been very supportive with information. For anyone considering this, we would recommend connecting with that team.