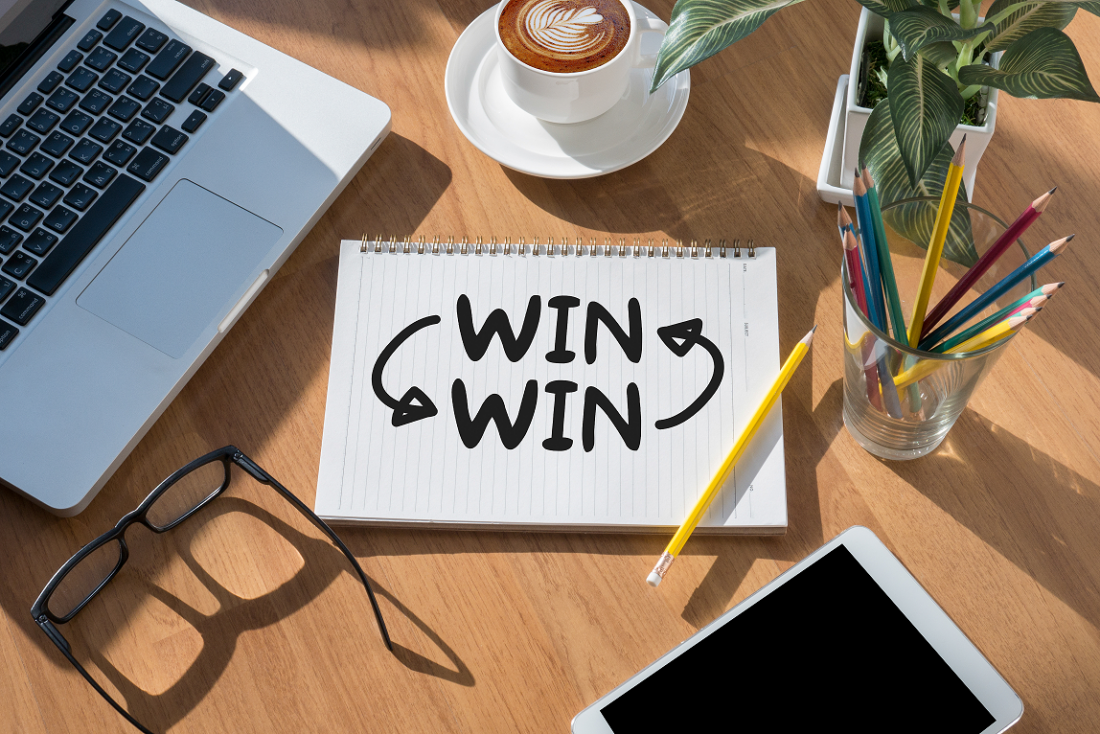 Moving from Vendor Driven Solutions to Business Driven Solutions
Historically enterprises have been tied to software solutions and the technical debt has continued to grow over the years. Few CIO's would have considered replacing solutions of size, even if the market presented alternatives that delivered more benefits, were a better functional fit, easier to integrate, a lower risk and even better priced. This vendor lock-in, has on countless occasions caused challenges for business users of these systems.
Simply put, the business side wants their needs met over most other concerns, while CIO wants the easiest, lowest risk, most rapid, and least costly overall path to meeting those same needs. – Dion Hinchcliffe
The path forward….
A ground swell has been taking place over the last few years bringing data and people together for more informed decision making and greater customer service. Cloud technologies that address the alternatives above have been able to deliver a proven track record to both business users and IT leadership alike.
Furthermore, 2020 has seen the acceleration of solutions that drive collaboration. Collaboration between teams and business units, collaboration between customers and suppliers or collaboration between software vendors and customers. More on that can be read here in a previous blog post.
In talking with IT Leaders regularly, the growth of demand driven solutions and the flexibility that comes with this from the user level through to technology architecture, has opened new avenues in businesses. Demand driven solutions allow a much greater degree of flexibility with budgets to ramp up and down users, increase and decrease API calls or connections, expand and contract server use. Vendors manage their licensing and fees in different ways but key to success is handing control to the customer by way of demand management.
Taking this to the next level is providing your customers a bill estimate for the month ongoing and an email or notification a few days before the payment cycle, to allow the customer to adjust their usage accordingly. This is something we have found is very welcomed by our IOP customer base and a practice used by other cloud software vendors.
The next area is "no-code" technology, which we wrote about here. This has empowered business users to be involved in digitizing as no code cloud solutions deliver rapid benefits and a lower Total Cost of Ownership (TCO). At the same time these solutions are built on secure, scalable infrastructure that complies with the requirements of the CIO. Combine this with technology vendors that have specialist industry knowledge and a compelling case is presented for change.
A phrase we started to use was "transform without a transformation program", which is about business user needs being serviced without a large traditional program of works. This topic was written about in here.
Integration capability is a consistent topic in our sales conversations, whether that's API's or flexible data imports. A platform in today's IT landscape needs to have not only the ability to connect into new vendors but also legacy vendors. More than this is the simplicity coupled with the security. Customers tell us they don't want all the bells and whistles at the start, just something simple, functional and delivers benefits quickly. They are happy to expand at their own pace, which led us to introduce another term, tactical but strategic.
As a technology company with a strong business operations focus, we have seen the challenge, that is the fine line between the needs and wants of Operations vs. IT. It is something we are skilled in negotiating as our team comprises experienced staff from both corners.
Technology maturity has reached a stage where best fit for the business can be the priority but the path forward needs to with collaboration and flexibility on the part of the newcomer to the party.
Real Example: Earlier this month one of our prospects asked for a refresher on integrating a process we'd shown them over a Zoom call the week prior. Utilising the flexibility of IOP and our Form Builder, we simply built a form called Media, recorded a 2 minute video, and uploaded it to their IOP instance. Tailored specifically for them to address their precise requirement. All this including 3 takes on the video was delivered inside 30 minutes, to demonstrate a process that historically would have taken weeks to perform.
Takeaway Tip
Collaboration in your organisation can start today with a tactical but strategically scalable solution, the Intelligent Operations Platform (IOP) from Dusk Mobile. The IOP is an industry leading collaborative work management platform. It connects your staff on any device, any time and in any location. Integrate your favourite products quickly and easily for real time collaboration amongst your teams.
Automating work functions and delivering a connected experience has never been easier and achieving productivity improvements can start tomorrow.
A great Workforce Management software solution that includes a Program management tool, provides you with an easy way to build automation into your daily work management processes. The creation and management of your business should be via a user-friendly 'No Code' – allowing your business users to maintain and evolve the digitization without the need for additional IT or development costs.
Avoid solutions that increase support overheads on your IT department to maintain them, or (worse still) embed a dependency on the provider to deliver ongoing additional professional services to continue servicing your evolving needs.
So how do you get started? Speak to the team at Dusk about our experience in delivering dynamic workforce management software to your business. Using bite size deliverables and incremental change, your business can transform progressively. Clean, secure integration with a polished user interface to design and build your baseline quickly.
This leads to improved productivity and visibility for your workforce. Connect to your existing systems to create an all of customer view that can be shared between all authorised parties.
If you'd like to find out more on visibility, consistent messaging, workflows, automation with project management and easy integration for your teams or business, get in touch today with our friendly team.
Any questions, our community is here to help in the Support & Updates area!
Try a 30 day free trial of our Intelligent Operations Platform and start seeing the benefits of automated workflows, informed decision making and a single, comprehensive view of your business in real time. Start collaborating today.
Start your free trial today
Not sure where to start? Request a demo from our team via the link:
Request a Demo
Or you just have some questions:
Email: mobile @ duskmobile.com
Phone: +61 (0)3 9071 0333
References
A new tech landscape empowers the CIO to mix and match it
Other posts you may find useful:
3 ways to empower your field staff and increase productivity
Making better workforce management decisions with real time data
3 areas to introduce and maintain collaboration in your workplace