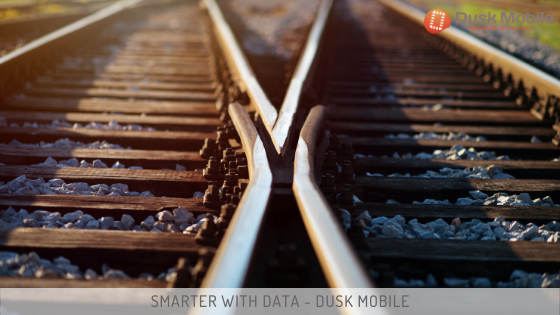 Making better workforce management decisions with real time data
This week we look at how having access to real time information and reporting improves the service, efficiency and profitability of your business – specifically for workforce management.
Your business, with its distributed work force, may have grown organically over time as new contracts were awarded. In an office, managing a small team of less than 5 might have been straight forward with a manual process. The office with a work planning board worked fine in the early days but as the team has grown, your process has stayed the same.  It's now at the stage where managing the work plan consumes a significant amount of time daily, and that process doesn't support scaling to accommodate a second, or even multiple office locations.
In the field your staff capture information on paper worksheets and return them to the office for processing by your administration team. This worked well for a small team (and when solutions were cost prohibitive for teams of that size) but at scale, it's becoming a self-perpetuating nightmare.
Let's look at 3 areas that deliver immediate benefits from introducing a collaborative, real time work management solution to your business:
Service
In the office how do you respond to additions, subtractions and changes to your schedules? This could be as simple as a bad weather day, someone falling sick, or perhaps unplanned equipment failure meaning a job needs to be rescheduled.
Using a software solution enables these activities to be performed easily and rules (and even automation) introduced to prevent re-work and un-manageable delays. The ability to quickly reschedule workloads on a master plan due to factors such as lack of access, absence of key staff or equipment, or even inclement weather is paramount to maintaining an effective operating schedule. Typically, this also needs to adjust downstream schedules for teams and individuals – an activity that (with a manual process) is time consuming, and fraught with the 'human error' factor. So rather than performing this task manually, the entire process can be automated from a central location with a couple of clicks. Regardless of where the change catalyst comes from – either centrally, or from real-time information provided by field staff – the impacts can be immediately recognised, responded to, and managed across the organisation.
In the end, your ability to respond to and meet your customer's needs effectively is the driving factor in retention and attraction. Modern, digital tools that allow you to service customers faster, with less disruption, and more responsiveness, provide you with the 'differentiator' that sets you above your competitors.
Meanwhile, in the field, access to reference materials needed to complete the job correctly might currently consist of referencing multiple websites (with off-line access becoming an issue), or even storing large folders in your trucks that are heavy and require version control management. A modern workforce management solution will deliver all of the needed information (everything from location details to reference material) as part of the job workflow – delivering just the right information at the right step in the process. This reduces the chances of incorrect data being referenced (or even being unavailable) and improves the quality of service for all field staff.
As your organization scales, the realization of the benefits of digital process supported by real-time data and automation become increasingly compelling. The longer businesses muddle along with outdated processes, the harder it is to affect the needed changes, the greater the disruption when the change is made, and this delay also prolongs the impact of the legacy system on profitability.
Efficiency
Considering multiple factors, skills, equipment, geography and availability. How can you apply these to maximum effect for your business?
Reducing the overall time to complete work by having access to real time information in your hands. Being able to amend a schedule and assign staff that are geographically best placed to meet the need. Decreasing the touch points in the job and introducing workflow automation helps getting more done with less, safely. This can be achieved by the removal of paper at each stage of the job and introducing digital data capture to eliminate entering information multiple times.
Beyond this, learned and suggested behaviours can be introduced to further reduce data entry with technology rules.
Profitability
Working smarter with the right people in the right roles with the right equipment.
With manual processes, it's very easy to be focused on just getting the job done. If additional labour needs to be put on a job, it is either requested by the office staff or the field crews. At the end of the month, job profitability can be seen.
Having access to real time information, improves this decision making process. Being able to plan and also see who is located near by and with the right skills, who has hours spare on their shift or the most suitable equipment.
This helps avoid paying unnecessary overtime, sending more costly equipment that takes longer to arrive or using someone who is overskilled that could be better used on other work. Additionally, having access to real time information allows more accurate monitoring of profitability and adjustments can be made quickly, without waiting for month end. An example could be a field team that called someone to assist them without following protocol. Educating them on this process could be done the next shift including showing the impact of the decision and how best to avoid it in future rather than waiting until month end, when the situation could have occurred several times.
Takeaway Tip
Shifting from your current process likely involves quite a change. Whether it's moving from paper, planning boards or even if you're using Excel, into a solution that you can take anywhere and use anytime. A solution that facilitates change at your pace and allows you to configure it, to represent what you currently see by way of colours and a correlation with your existing way of working, but in digital.
We explored creating a consistent approach in this post back in July 2019. Doing this means greater opportunity to share resources, as a consistent colour scheme means any team member can understand availability and skills providing a more optimised way of working.
So how do you get started? Speak to the team at Dusk about our experience in delivering our collaborative work management SaaS solution to your business. Using bite size deliverables and incremental change, your business can transform progressively. Clean, secure integration with a polished user interface to design and build your baseline quickly.
This leads to improved productivity and visibility for your workforce. Connect to your existing systems to create an all of customer view that can be shared between all authorised parties.
The Dusk Mobile Intelligent Operations Platform or IOP, is an industry leading collaborative work management platform. It connects your staff on any device, any time and in any location. Integrate your favourite products quickly and easily for real time collaboration amongst your teams.
Automating work functions and delivering a connected experience has never been easier and achieving productivity improvements can start tomorrow.
Any questions: Our community is here to help in the Support & Updates area!
Try a 30 day free trial of our Intelligent Operations Platform and start seeing the benefits of automated workflows, informed decision making and a single, comprehensive view of your business in real time. Start collaborating today.
Start your free trial today
Not sure where to start? Request a demo from our team via the link:
Request a Demo
Or you just have some questions:
Email: mobile @ duskmobile.com
Phone: +61 (0)3 9071 0333