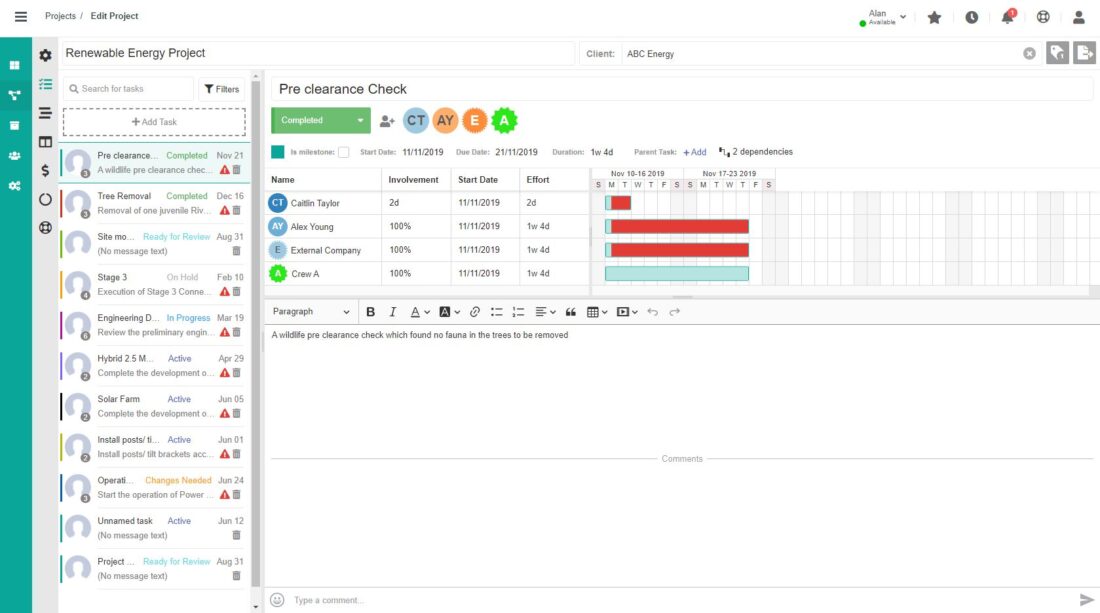 Why use Workforce Planning & Scheduling Software?
The workforce planning and scheduling software market has many vendors offering products for different scenarios, which can make it challenging to know where to start. We wrote a post on this here.
Across our customer base, most have invested heavily in core systems over several years. This has created significant technical debt and a high cost base to maintain. The challenge can be that as requirements increase from customers, other external parties or through process optimisation, not all these core products offer the capability or the ability to meet these requirements. This has led to the evolution of solutions such as Microsoft Excel spreadsheets, whiteboards and in some cases paper.
The challenges
Managing the planning and scheduling in these technically and physically siloed environments, can lead to a reactive way of managing workloads and limited ability to forecast. The impacts we hear are across various fronts, including but not limited to:
Additional resources are brought in un-necessarily, often at a high cost
Increased pressure on existing resources
Equipment isn't available or stocked with the right inventory
Materials and inventory planning is made harder
Availability of resources with specific skills is hard to plan for
Customer impacts on multiple fronts
Reputational damage or negative press from customer impacts
Multiple sources of record or systems of record and not searchable.
So, what can be done about this?
Spreadsheets can provide a quick first pass but they are a siloed solution, prone to corruption and can be very personal with names and colours per planner. Beyond this, they are highly manual, requiring intervention for any update and if it gets out of sync, it can be challenging to come back from. Read more here on the 5 reasons to leave the cells behind.
Is there a software solution in place already?
There could be a solution in place already but there is an underlying business problem, such as:
Existing software usability
Integration to existing software
Not considered a problem that it isn't used
Limited internal ownership of solving this
Vendor issues or lack of support
Is there an appetite to improve planning and scheduling?
If there is and it's clear that an existing solution isn't going to work or isn't available, then exploring a complimentary value add solution may be the way to go. Nimble product organisations that partner to deliver on your requirements while retaining your existing investment offer a fresh approach to solving a legacy problem.
What could great look like?
Listening to our prospects and customers, the nirvana of being able to pull together a rough workforce plan for 12 months and then adjust it as the quarters, months and weeks roll in would save them days per month.
Beyond this being able to add in scenarios to handle seasonal variations, equipment servicing, resource leave and more means there are many moving parts to manage. But it is just that, a nirvana.
Getting started is the key to success and the benefits then start to be realised and further built on.
The benefits of workforce planning and scheduling software
Knowing the 5W+H of your workforce
Business performance improvements. These include operational efficiencies that deliver cost savings and increase margins through optimisation and others.
Customer relationships. Adding value to your customers by knowing more about them, achieving more, and creating stickiness
Staff engagement. The removal of manual time consuming tasks.
Visibility into where your resources are working and the ability for them to stop and perform safety assessments of their environment.
Order to cash shortened. By introducing business rules in place of manual processes, means this process is significantly shorter.
Staff working on different tasks. Instead of staff working on spreadsheets or whiteboards every day and manually updating them over the phone, introduce the ability to manage by exception.
Once the baseline is introduced and staff are comfortable, introduce the next level of value by progressively automating tasks along the value chain.
How to get started
Start with a defined Pilot scope that takes stakeholders on a journey across your office staff, field staff, customers, and suppliers to gain feedback. Then deliver in small incremental stages that add value and build the relationship between all parties.
We recommend not trying to do everything in the first project and not looking for a one size fits all solution, as experience shows us, they don't.
Takeaway Tip
IOP is about accessibility for all. If you're using MS Excel or paper to manage your workforce planning, see how easy it is to put into IOP and then deliver value.
Collaboration in your organisation can start today with a tactical but strategically scalable solution, such as the Intelligent Operations Platform (Dusk IOP) from Dusk Mobile. For breaking down silos, the Dusk IOP is an industry leading collaborative workforce management platform. It connects your staff on any device, any time and in any location. Integrate your favourite products quickly and easily for real time collaboration amongst your teams.
Automating work functions and delivering a connected experience has never been easier and achieving productivity improvements can start tomorrow.
A great workforce management (WFM) software solution that includes program management through to in field jobs, the Dusk IOP provides you with an easy way to build automation into your daily work management processes. The creation and management of your business should be via user-friendly 'No Code' – allowing your business users to maintain and evolve the digitization without the need for additional IT or development costs.
Avoid solutions that increase support overheads on your IT department to maintain them, or (worse still) embed a dependency on the provider to deliver ongoing additional professional services to continue servicing your evolving needs.
So how do you get started? Speak to the team at Dusk about our experience in delivering dynamic workforce management software to your business. Using bite size deliverables and incremental change, your business can transform progressively. Clean, secure integration with a polished user interface to design and build your baseline quickly.
This leads to improved productivity and visibility for your workforce. Connect to your existing systems to create Customer 360 view that can be shared between all authorised parties.
If you'd like to find out more on visibility, consistent messaging, workflows, automation with project management and easy integration for your teams or business, get in touch today with our friendly team.
Any questions, our community is here to help in the Support & Updates area!
Try a 30 day free trial of our Intelligent Operations Platform and start seeing the benefits of automated workflows, informed decision making and a single, comprehensive view of your business in real time. Start collaborating today.
Start your free trial today
Not sure where to start? Request a demo from our team via the button:
Request a Demo
Or you just have some questions:
Email: mobile @ duskmobile.com
Phone: 1800 940 691
Other posts you may find useful:
Tactical but Strategic – Progressively introduce technology change to your office teams and field crews
5 benefits of accessing your information from one data platform
3 areas to introduce and maintain collaboration in your workplace