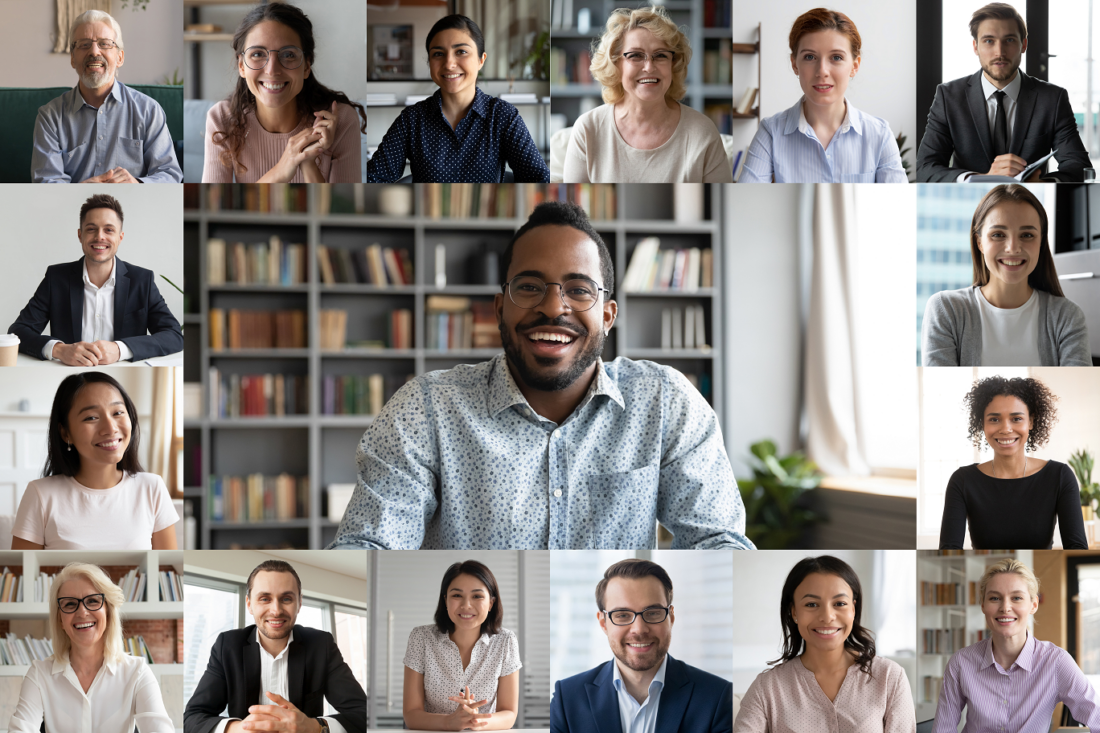 6 reasons to select a platform based approach for workforce management
One area the events of 2020 has shown us, is the need to innovate and enact change quickly across your organisation.
However, challenges abound in technology transformation across infrastructure, vendor alignment, data volumes and a myriad of complexity driven from years of technology investment. So how achieve this and select a technology toolset that will deliver results reflective of today's environment? This is where a platform differentiates itself.
For technology to support your workforce transformation initiatives, a platform based approach is key to success. Here are 6 reasons to select a platform and the benefits in doing so.
1. Flexibility
Large IT transformations are being put off in the current climate, which has been reflected in the stocks of some of the largest players in the market. More on that here
That means that lower cost, faster ROI, and agile platforms are needed. Your business is not standing still. Platforms that offer a "no code" approach allow your business user teams to prove or disprove a theory before spending time putting a business case together. This agility allows you as a business leader to continue to meet your KPI's.
Beyond validating a business process, the platform needs to be able to scale to cater for workloads when it is rolled out to your broader teams. The term tactical but strategic comes into play here.
2. Value and Budget
No longer can you as a business leader be expected to pay for licences that you do not need, a year in advance. The per user seat is a legacy enterprise licence model but as cloud vendors have shown, being able to add or remove licences is commonplace. It pains me to hear customers talk about other solutions that they cannot afford to add users to, which are key to their business and do not work with their peaks and troughs of work volumes.
Licensing different ways is gradually becoming more apparent, such as by assets, clients, crews, or users. A good platform will provide this flexibility, including modelling scenarios for you as the customer to extract the best value.
Consider platforms have modules you can turn on and off as you explore them and vendor support is available through that journey. A true value added partnership between vendor and customer.
3. Independence
In today's environment of remote work, the ability for your business unit to be empowered by enabling themselves independently is crucial. Adhering to organisational architectural governance and security has also increased with distributed locations and is the balance that a platform provides for.
Being IT compliant but autonomous as a team is becoming fast the norm today.
To quote Mckinsey on platforms here: "They operate as independent entities that bring together business, technology, governance, processes, and people management and are empowered to move quickly".
4. Collaboration
Your business units collect and utilise different data sets and with this wealth of information, sharing these insights within your business can provide a new level of value to your customers.
Beyond just visualizing the data, consider how your business leaders can act on these insights. An abnormal reading has come in from a piece of equipment in the field that has IoT sensor connectivity. Aside from being made aware of this situation, consider how you can automate the investigation such as dispatching a crew to investigate or automating another workflow to another system.
When looking for benefits consider customers SLA's, GSL's, operational KPI's and financial penalties when building a business case. Furthermore, this can feed into potential future business models and collaboration externally with customers and suppliers.
5. Real time data
Smart phones have been around in varying forms for more than 15 years and the expectation of customers, suppliers and staff has shifted to the "need it now" model. This has driven behavioral change from the consumer world into the business world. For example, "I can see what my friend is having for breakfast now at the tap of a screen but I have to drive to a depot to find out where I'm working today"
Imagine having access to data straight from the source, immediately. The power of that data and the insights it offers for your decision making. A customer experience (positive or negative) is updated from the field and within minutes or hours you can address it, not days or weeks when it can fester.
6. Intelligence
Leveraging toolsets to uncover deeper insights into your business. This could be across your customers, assets, infrastructure and more. Applying algorithms to these that look for patterns and behaviors, so you can deliver greater value.
Your strategic decisions can be supported by a new level of intelligence and learning. Imagine the benefits of being able to predict outcomes based on the likelihood of applying certain scenarios such as weather events, overlaid with your data.
Takeaway Tip
Collaboration in your organisation can start today with a tactical but strategically scalable solution, the Intelligent Operations Platform (IOP) from Dusk Mobile. The IOP is an industry leading collaborative work management platform. It connects your staff on any device, any time and in any location. Integrate your favourite products quickly and easily for real time collaboration amongst your teams.
Automating work functions and delivering a connected experience has never been easier and achieving productivity improvements can start tomorrow.
A great Workforce Management software solution that includes a Program management tool, provides you with an easy way to build automation into your daily work management processes. The creation and management of your business should be via a user-friendly 'No Code' – allowing your business users to maintain and evolve the digitization without the need for additional IT or development costs.
Avoid solutions that increase support overheads on your IT department to maintain them, or (worse still) embed a dependency on the provider to deliver ongoing additional professional services to continue servicing your evolving needs.
So how do you get started? Speak to the team at Dusk about our experience in delivering dynamic workforce management software to your business. Using bite size deliverables and incremental change, your business can transform progressively. Clean, secure integration with a polished user interface to design and build your baseline quickly.
This leads to improved productivity and visibility for your workforce. Connect to your existing systems to create an all of customer view that can be shared between all authorised parties.
If you'd like to find out more on visibility, consistent messaging, workflows, automation with project management and easy integration for your teams or business, get in touch today with our friendly team.
Any questions, our community is here to help in the Support & Updates area!
Try a 14 day free trial of our Intelligent Operations Platform and start seeing the benefits of automated workflows, informed decision making and a single, comprehensive view of your business in real time. Start collaborating today.
Start your free trial today
Not sure where to start? Request a demo from our team via the link:
Request a Demo
Or you just have some questions:
Email: mobile @ duskmobile.com
Phone: +61 (0)3 8679 2208
Other posts you may find useful:
Tactical but Strategic – Progressively introduce technology change to your office teams and field crews
5 benefits of accessing your information from one data platform
3 areas to introduce and maintain collaboration in your workplace