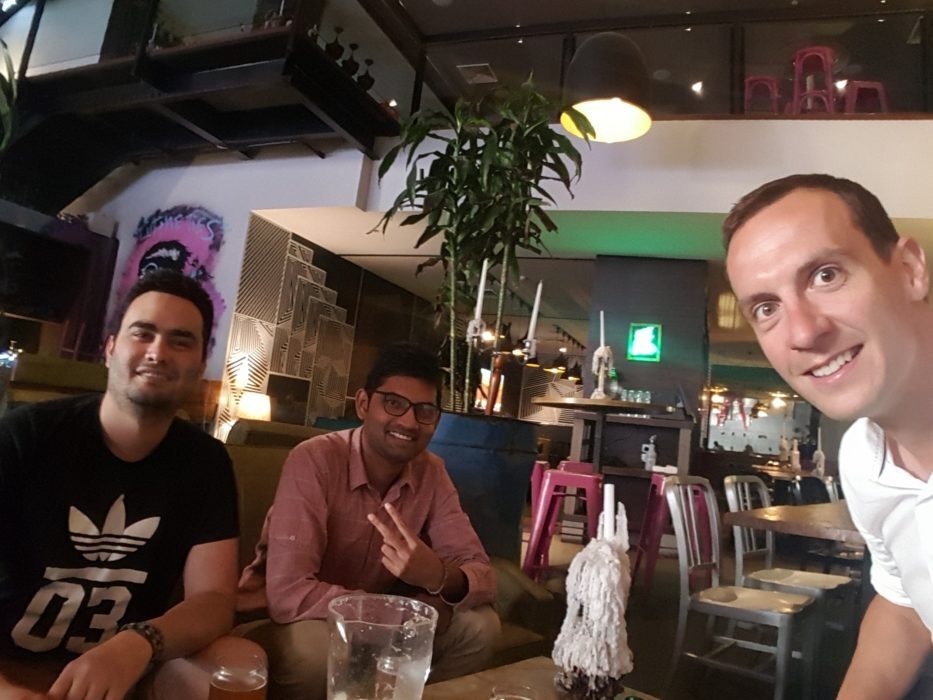 June 2016 – Alan King – CEO – Dusk Blog
It has been far too long since my last update. Rest assured the team have been working away feverishly on various client deliverables and my focus on growing the company has distracted me from my blog posting.
With my last CEO Blog post being December 2015, there has been a lot of change and growth in that time here at Dusk. The team has expanded further and the office in South Yarra is at capacity. Currently looking at options to address this as we continue to grow and bring on new clients. A good problem.
So what have we been up to:
We have signed a new reseller agreement with Apple to supply their suite of products. As part of providing a full service Managed Mobility offering, our customers were asking for Apple devices to be supplied also. This was a logical extension to those existing customers for whom we have built apps for already and manage ongoing.
Our growth has taken us into both Education and Healthcare sectors. Both of this are areas I am personally passionate about along with enterprise. Both Education and Healthcare sectors are going through significant change in the technology space, specifically around mobile and innovation. Watch this space for some exciting products and solutions currently in development.
We have further strengthened our partnership with VMWare around their AirWatch and Workspace One products, including training of staff onshore and offshore. The team at VMWare have been very supportive of us and we look forward to a long and prosperous relationship delivering beyond expectations of both VMWare and our customers. More Information
Our new website has just launched. Thank you to those who provided feedback as part of our invitational soft launch. We tried to engage a broad spectrum of our customers and users for their feedback. Also thank you to the team here at Dusk who have put many hours into the project, it has been a collective effort.
On the product front, our Dusk Digital Operations Platform is being built out progressively with a handful of existing customers, based on their requirements. This is our cloud Dispatch, Scheduling and Planning platform incorporating data from IoT devices for real time alerting down to mobile workforces across Sales, Field Service Professionals and other remote mobile workers. I make no bones that this is a fully fledged product for all industries but it is being built out strategically based on demand before being released to mainstream market. More Information
Managed Mobility is our full service offering in partnership with AirWatch. We offer an end to end engagement for VMWare customers that runs from establishing a Proof Of Concept through to Productionising an AirWatch instance, followed by ongoing monthly support in conjunction with inhouse IT teams on the customer site. More Information
 Industry observations – The role of Digital
The number of organisations and clients who have or are planning to introduce digital as a CEO report. Historically this reporting line has stopped at GM level at best, in recent years. For the organisations doing this, it shows an embrace and recognition of the digital impact on their business and creates a clear minimal resistance pathway to the top of the organization to align with strategy.
2 speed organizations whilst not new, especially over the last few years, the growth in the number of organisations doing this is rapidly increasing. This is coming about from acknowledging the absolute must for BAU operations but the unavoidable necessity of evolution in this digital age and time to market of change. Sometimes likened to a pair of rail tracks with BAU as the stopping all stations and the rapid evolution as the Express service. The Express service is clearing the pathway to not only innovate but more importantly deliver to the organization.
Shadow IT, the once frowned upon phrase that assumed bypassing of protocol and lapse methods of delivery with minimal security, is making a comeback in a different form. Those organisations not big enough to run at 2 speeds or have a direct digital report are having delivery performed by external organisations. The reason we know this is we are actively involved. With our enterprise background and corporate focus, process and governance are at our core.
All three of the above are alive and well within our networks. They all place digital on the path of least resistance to enabling organisations and represents the biggest change in pace in my career that I have witnessed. Talk to us today to see how we can help your organization on this journey.
Until the next month!
Alan King
making your business smarter with mobile