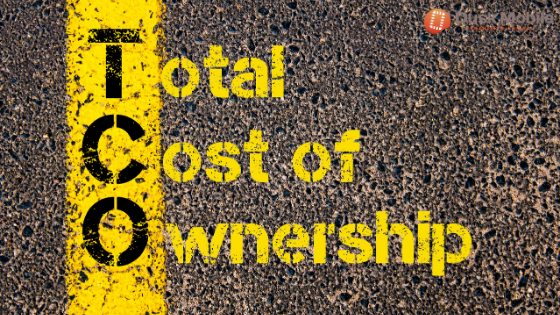 5 reasons to extend TCO by integrating IT and OT through a central platform
This week we look at extending Total Cost of Ownership (TCO) through the integration of your Information Technology and Operational Technology systems through a central platform.
A recent article from Oliver Bossert and Driek Desmet for Mckinsey "Modular Platforms operate as independent entities that bring together business, technology, governance, processes and people management and are empowered to move quickly. They are run by a platform owner, who takes end-to-end responsibility for providing the solution and operating it like a service."
Let's take a look at 5 ways extending TCO could look for your business:
1. Front End
A single collaborative work management platform serves as the 'front end' while core systems remain the 'source of truth' (instead of trying to customise or 'layer' a UI on top of each source). Incremental or ad hoc development can be costly, risky and time consuming. Often there is a backlog of requests with internal development teams or external vendors, due to any number of constraints. Then there is the fine balance between creating technical debt in a solution that could be nearing end of life, or part of an upgrade cycle, and achieving business growth.
By building business processes around this single, collaborative 'front end' rather than the individual, underlying systems, there is a large cost avoidance that takes place.
From here, the foundations are laid for establishing automation of processes via the 'front end' that have touch points both within, and external to your existing core systems. All this without the need for heavy IT involvement, once the capability has been established. The ongoing operation can reside within the respective business units who are free to securely access data, present it, and define their own business rules as it suits their requirements.
2. Data Structures
By ensuring your platform is supported by a true data lake, this allows for the aggregation of various data types from multiple sources or core systems. This means today's implementation will work for new sources in the future and provides the flexibility to analyse, optimise and automate your business processes.
By utilising smart analytics and dashboards that are able to generate insights from data points across multiple systems – the system delivers a holistic view, with the ability to delve into detail.
Your organisation may have invested in existing business intelligence platforms, which can all remain in the operational mix. A collaborative work management platform can integrate to data sources and apply your business rules to the data, before outputting them to your existing solution.
Alternatively having in built tools for generation of smart analytics, means that customers, suppliers and staff can receive real time reporting – designed using a WYSIWYG editor. Introduce workflow automation to this, and your customers could be receiving real time reports or live dashboards as activities are completed in multiple, distributed core systems.
3. Cloud
Cloud based products are in widespread use across most organisations – likely including yours. From market leaders like Atlassian's Trello, to Slack, or even any number of Salesforce's products to name a few. AWS is very often used too for hosting or running up data sets to analyse.
Cloud SaaS allows implementation without the traditional high overhead on existing IT resources. You can implement 'tactically', but scale as the business needs, leading to:
Reduction of manual data transfer errors between sources and processes
A core operational interface as a shared service across multiple areas of the business, with universal support and maintenance processes
4. Integration
Rather than perform large system migrations or single use point to point integrations, integrating your existing core platforms through a central platform, increases the value provided internally and externally to your business and enables re-use of data from those core systems. Once the connector is established, that information can be used to benefit multiple parties or introduced to workflow automation.
Furthermore a central point for visibility of users, connections and data flows is established providing a secure, robust and scalable method of expanding business processes at your pace thus extending your TCO.
Should a source of truth in your organisation need to be changed, upgraded or have improvements introduced. An integrated platform offers the ability to have a new connection established for testing and validating data before removing the old connection. Advantages to this approach include reducing risk and operational down time.
5. Collaboration
Providing a platform in which all involved parties (whether internal or external) can see the right information at the right time, action what's needed, and communicate effectively, delivers a wealth of operational optimisation. Dashboards, message boards, notifications and alerts make the consumption and processing of this information easy and fast. This level of organisational visibility and empowerment is much sought-after, and rarely delivered in an operational landscape build of disparate and disconnected solutions. Both your customers and your internal teams will utilise a connected collaboration platform more than an unconnected one – delivering a higher ROI on the IT investment and extending your TCO.
References
Takeaway Tip
Often it is more costly to (definitely in the long run, but sometimes in the short-term too) implement a cheap, tactical-only solution to solve an 'operational health symptom', rather than the underlying issues. Investigation of the root cause, and the breadth of the issue (that might extend wider than the immediate need) may inform a different approach to meeting the tactical need.
Look for a solution that delivers on the immediate pain points, but also offers scalability and optimisation opportunities for the future. Then your ROI increases with adoption.
So how do you get started? Speak to the team at Dusk about our experience in delivering our collaborative work management SaaS solution to your business. Using bite size deliverables and incremental change, your business can transform progressively. Clean, secure integration with a polished user interface to design and build your baseline quickly.
Using planning and scheduling software leads to improved productivity and visibility for your workforce. Connect to your existing systems to create an all of customer view that can be shared between all authorised parties.
The Dusk Mobile Intelligent Operations Platform is an industry leading collaborative work management platform. It connects your staff on any device, any time and in any location. Integrate your favourite products quickly and easily for real time collaboration amongst your teams. Automating work functions and delivering a connected experience has never been easier and achieving productivity improvements can start tomorrow.
Any questions: Our community is here to help in the Support & Updates area!
Try a 14 day free trial of our Intelligent Operations Platform and start seeing the benefits of automated workflows, informed decision making and a single, comprehensive view of your business in real time. Start collaborating today.
Start your free trial today
Not sure where to start? Request a demo from our team via the link:
Request a Demo
Or you just have some questions:
Email: mobile @ duskmobile.com
Phone: +61 (0)3 8679 2208