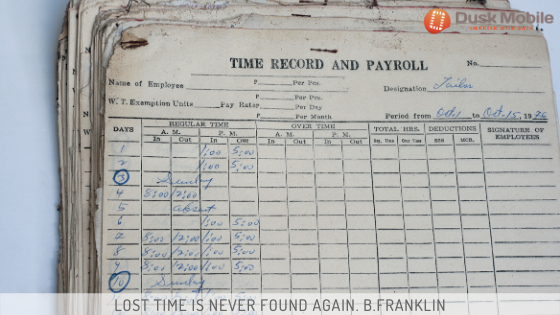 The benefits of introducing a no code time sheeting solution to your organisation
This week I look at the benefits of introducing digital time sheeting to your organisation. Also known as time tracking, time keeping, time confirmations amongst several others. For this article digital time sheeting is more than a spreadsheet and is a smart integrated, intuitive solution that keeps data entry to a minimum.
Capturing time covers areas from forecasting to actuals and for different reasons also including capacity planning, utilisation and profitability. It underpins a large part of the operational efficiency and profitability of an organisation.
However, to obtain a picture of time can end up taking time, a lot of time….
In your organisation of distributed staff and contractors, introducing a solution that meets not only your management requirements but also usability requirements can pose a significant challenge. Engagement from Subject Matter Experts or Change Champions from each area of the business is crucial.
What are the benefits of introducing a digital time sheeting solution?
Information accuracy – eliminate paper-based time sheets that get can be hard to read, can be misplaced or damaged by the weather.
Reduction in administration time – eliminate duplicate data entry and trust the source, the staff member or contractor undertaking the task. Reduce phone calls to validate paper time sheets or chase up delayed submissions.
More accurate planning for jobs and projects – quotes can be provided with confidence based on accurate historical data. This leads to resource optimisation and increased profitability.
Connect to your payroll software – most products have some form of external connection available further reducing administrative tasks and increasing accuracy and efficiency.
Real time information – A greater understanding of who is working on what, where, when and why. This also provides the ability to update third parties much faster, such as customers.
Overtime management – Cost control
Real example – A customer came to us with a problem that started out as a business unit profitability conversation. Unpacking the problem, it stemmed from high overtime costs that they could not track and were finding out at the end of the week. Dusk Mobile worked with them to introduce our time sheeting module including shift management and the cause was identified quickly. The cause came from equipment failure in their plant, that was leading to downtime during the shift. Consequently, the shift over ran and overtime was incurred. While the time sheeting solution continues to deliver value from the list of benefits above, they also introduced monitoring on their plant and other initiatives.
When taking the step to introduce a technology solution to address time sheeting, it's important to identify why time needs to be captured. Beyond paying your staff or contactors, knowing what level of time capture detail is required will assist in delivering a successful outcome.
Considerations include:
Do you need to provide that time to someone such as your customer or supplier? And is it chargeable by the hour to someone else or part of a project, where daily or weekly status reports are required?
Does time need to incorporate other items before it is accessed by additional systems or other parties. For example, materials, expenses or allowances?
Does the time need to be approved before it is processed and workflow to one or more levels of management?
Where is time captured currently? You may have an existing Enterprise Resource Planning solution or at least an HR solution in place. Office staff may log in each Friday before they finish work for the weekend and administrative staff working on behalf of the field staff may enter timesheets by then also. Integrating to this solution is often the smartest and simplest way to start realising benefits quickly without the need to replace it.
Does time need to be captured around a job in the field? Time capture can be required both inside and outside of a job. Perhaps a job can only be started onsite but the travel time is required or a job must be closed onsite and the return journey back to base captured.
For field staff roles, there can be additional requirements with multi resources on a job that should be considered. One or more additional resources could have been called part way through the job or have a skillset that determines a different pay rate.
Takeaway Tip
Collaboration in your organisation can start today with a tactical but strategically scalable solution, the Intelligent Operations Platform (IOP) from Dusk Mobile. The IOP is an industry leading collaborative work management platform. It connects your staff on any device, any time and in any location. Integrate your favourite products quickly and easily for real time collaboration amongst your teams.
Automating work functions and delivering a connected experience has never been easier and achieving productivity improvements can start tomorrow.
A great Field Services Management (FSM) software solution that includes a Program management tool, provides you with an easy way to build automation into your daily work management processes. The creation and management of these should always be via a user-friendly (and 'No Code') interface – allowing your business users to maintain and evolve the automation without the need for additional IT or development costs.
Avoid solutions that increase support overheads on your IT department to maintain them, or (worse still) embed a dependency on the provider to deliver ongoing additional professional services to continue servicing your evolving needs'.
So how do you get started? Speak to the team at Dusk about our experience in delivering our collaborative work management SaaS solution to your business. Using bite size deliverables and incremental change, your business can transform progressively. Clean, secure integration with a polished user interface to design and build your baseline quickly.
This leads to improved productivity and visibility for your workforce. Connect to your existing systems to create an all of customer view that can be shared between all authorised parties.
If you'd like to find out more on visibility, consistent messaging, workflows, automation with project management and easy integration for your teams or business, get in touch today with our friendly team.
Any questions, our community is here to help in the Support & Updates area!
Try a 30 day free trial of our Intelligent Operations Platform and start seeing the benefits of automated workflows, informed decision making and a single, comprehensive view of your business in real time. Start collaborating today.
Start your free trial today
Not sure where to start? Request a demo from our team via the link:
Request a Demo
Or you just have some questions:
Email: mobile @ duskmobile.com
Phone: +61 (0)3 8679 2208