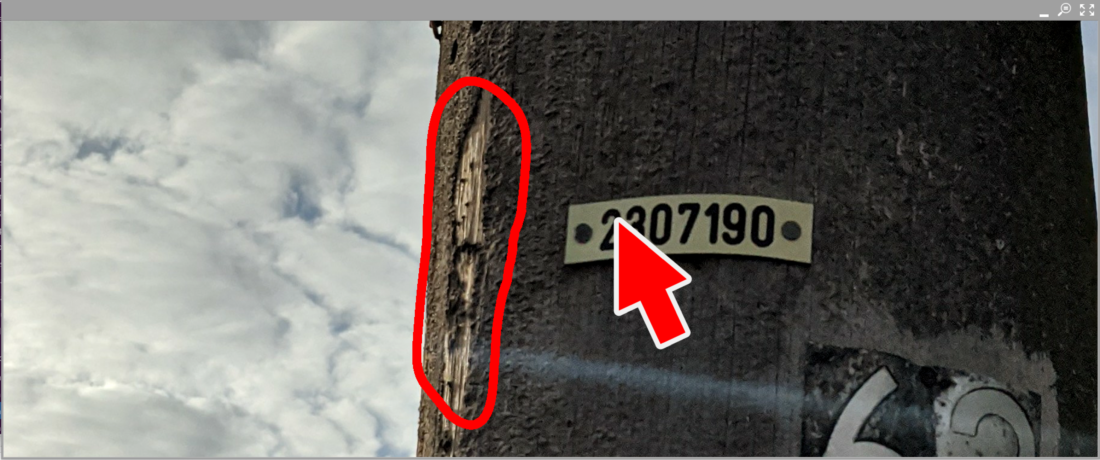 How remote service can help your organisation
Field services hasn't been immune to the impacts of COVID-19 and with the variety of locations, human interaction, equipment and physical touchpoints in a typical day, the industry has been heavily impacted.
This has led to organisations exploring alternate ways to provide service where possible including remote service. Remote service has been around for several years now in different forms but for reasons including, cost, video quality, bandwidth, need and skills, it hasn't been widely adopted.
COVID-19 has accelerated the need and acceptance of remote service with some very capable solutions on the market. As an organisation we've selected SightCall as our partner in this market for integration to the Dusk IOP. SightCall own the tech stack, which means video quality remains high, one of the primary reasons for undertaking remote service and as an organisation, their values align with our business here at Dusk Mobile.
What is remote service software?
Remote service software allows your office and field staff to collaborate by having the same view of the task at hand. This could be inspecting a utility asset, performing an insurance assessment or auditing infrastructure and many more.
The basics start with secure access between a desktop client through to a mobile device.
Security underpins the process using tokens, PINs and expiring links, which are sent via SMS or email.
Beyond the basics, the capability to use Optical Character Recognition (OCR) to remotely lookup asset ID's, take measurements, use Augmented Reality (AR), capture screen shots and take recordings are all readily available today for desk based staff. See image below for how this could look in your organisation.

What are some of the benefits of remote service?
Customer Service – based on the service type, the customer can be engaged in the process without a technician needing to visit the location. Getting closer to the customer has become more important since COVID-19 than before.
First time fix – 52% of Technicians quote, access to service manuals as one of their biggest challenges and 48% say access to a knowledge base is a challenge. For Technicians going onsite, having the backup of offsite experts, who they can hold a remote video service call where both can view the equipment, starts to bring these percentages down.
Safety – restricted access may prevent multiple people being at a location but with remote service software, the scene can be relayed at the click of a button to an expert. Furthermore in weather events, the distribution of skilled, certified resources is crucial and sending those women and men to the locations they can complete their work at makes a large difference in safety critical situations.
Profitability – this translates through multiple avenues including:

Lower costs to service a client through reducing onsite travel by one or more technicians
Reduced replacing of parts driven by better understanding of the problem
Increased first time fix resulting in reduced penalties,
Reduced time to resolve providing Technicians with more time to work on billable jobs
What can you do with remote service software?
Further value is derived from the desktop with the Expert able to use tools such as Optical Character Recognition (OCR), Augmented Reality (AR) and measuring tools. Screen captures, annotations and recordings ensure as much detail is captured during the call, if it can't be resolved.
What else can you do with in the Remote Visual assistance area?
While we have focused on remote service, other use cases include:
Remote training – this includes on the job training for roles in a safe environment.
Customer calls – In some cases, there may not be a need for a field technician to visit the site and a secure visual assistance session can be setup between an expert and your end customer. Examples include large scale weather events, where your customers need to make an insurance claim quickly.
Field support – questions and answers that were previously communicated via email, SMS or photos can now clearly communicated and resolved.
Reviewing of equipment inspections or audits – The ability for an expert to take photos from their desk of equipment that can be quickly relayed to their customer for approval and sign off.
Pre-visit scoping – a necessary but costly exercise in some industries. Having reduced resources on the ground in the field, with the Expert directing virtually from a desk provides a more optimal way to plan and schedule work or quote customers.
Availability from anywhere – If your operation is 24/7, your Expert could be in another continent and using a follow-the-sun support model, your field staff receive tier 1 support at anytime of the day or night.
Takeaway Tip
Collaboration in your organisation can start today with a tactical but strategically scalable solution, such as the Dusk IOP from Dusk Mobile. For breaking down silos, the IOP is an industry leading collaborative workforce management platform. It connects your staff on any device, any time and in any location. Integrate your favourite products quickly and easily for real time collaboration amongst your teams.
Automating work functions and delivering a connected experience has never been easier and achieving productivity improvements can start tomorrow.
The Dusk IOP is about accessibility for all. If you're using MS Excel or paper to manage a process, see how easy it is to put into IOP and then deliver value.
A great Workforce Management software solution that includes a Program management tool, Dusk IOP provides you with an easy way to build automation into your daily work management processes. The creation and management of your business should be via a user-friendly 'No Code' – allowing your business users to maintain and evolve the digitization without the need for additional IT or development costs.
Avoid solutions that increase support overheads on your IT department to maintain them, or (worse still) embed a dependency on the provider to deliver ongoing additional professional services to continue servicing your evolving needs.
So how do you get started? Speak to the team at Dusk about our experience in delivering dynamic workforce management software to your business. Using bite size deliverables and incremental change, your business can transform progressively. Clean, secure integration with a polished user interface to design and build your baseline quickly.
This leads to improved productivity and visibility for your workforce. Connect to your existing systems to create Customer 360 view that can be shared between all authorised parties.
If you'd like to find out more on visibility, consistent messaging, workflows, automation with project management and easy integration for your teams or business, get in touch today with our friendly team.
Any questions, our community is here to help in the Support & Updates area!
References
Enhancing remote maintenance using visual technology
Field service management statistics
More information here on our Internet of Things page
Try a 30 day free trial of our Intelligent Operations Platform and start seeing the benefits of automated workflows, informed decision making and a single, comprehensive view of your business in real time. Start collaborating today.
Start your free trial today
Not sure where to start? Request a demo from our team via the button:
Request a Demo
Or you just have some questions:
Email: mobile @ duskmobile.com
Phone: 1800 940 691
Other posts you may find useful:
Tactical but Strategic – Progressively introduce technology change to your office teams and field crews
5 areas to look at when selecting and implementing a Planning and Scheduling solution
How to get started with enabling your field resources affordably